YouTube has become one of the common video-sharing platforms with around 2.2B users around the world. Even if it will sound strange, it has more users than WhatsApp. Apart from video sharing, this platform has become an important part of social media. Nowadays, people are more inclined to watch a video than read a text and this is the reason why the number of vlogger aka video bloggers are increasing.
This is the reason why adding videos on the website along with content has become important. But at the same time, manually updating the video is a time-consuming task. Keeping this problem in mind, we will discuss the simplest way to automatically import or embed YouTube videos on the WordPress site. It will include the usage of the WordPress Automatic plugin that can automate the complete process within a couple of seconds. Let's discuss the same in-depth.
Steps to embed YouTube videos on WordPress
1. The foremost step is to download and install WP Automatic plugin.
2. The next step is to click on the "WP Automatic" option present on your left. The dashboard of the plugin will open on the screen. You need to click on the "Settings" option.
3. Then you should choose the "Youtube Settings" option. Then you have to provide the API key which helps in extracting videos from YouTube. If you don't know the procedure to obtain the API key, then check out our tutorial on "How to get a Youtube API key" here. Once After providing the key, click on "Save Changes".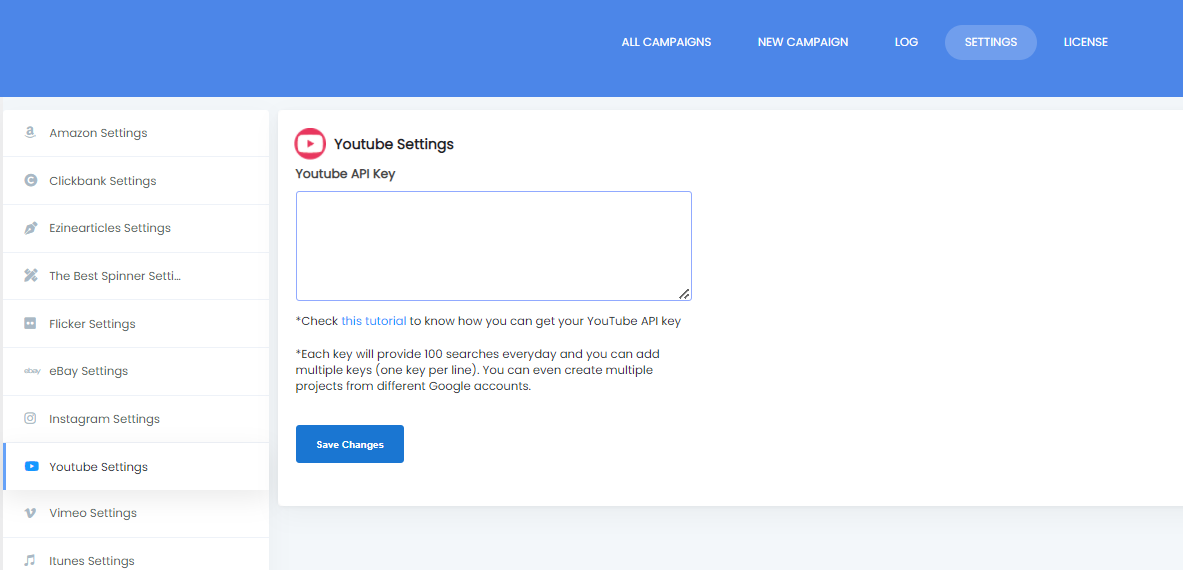 4. Click on the "New Campaign" option.
5. You need to provide a title to the campaign. It can be anything. For demonstration, we are writing it as "test".
6. Thereafter, you need to choose "Youtube" as the campaign type.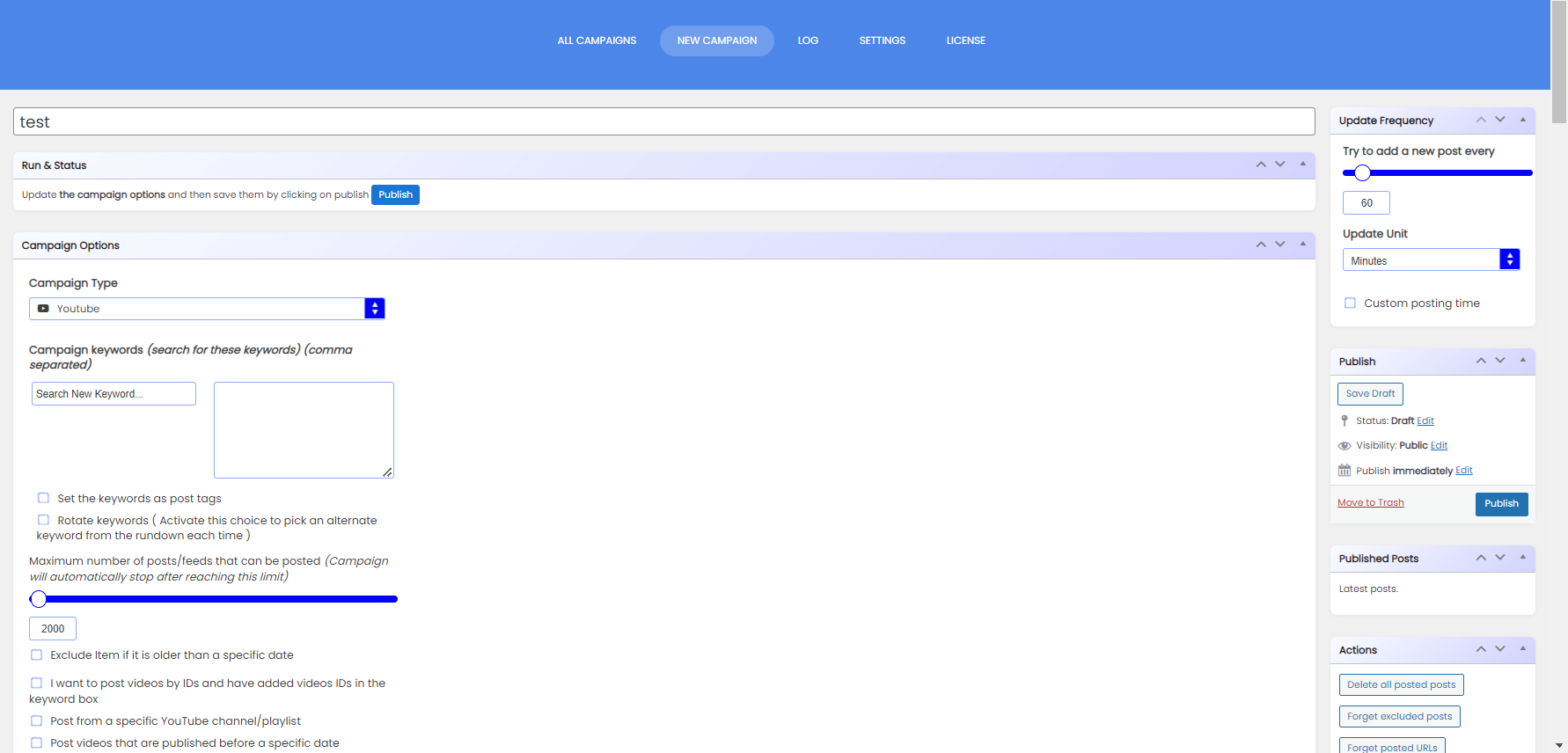 7. You will get options related to the campaign. These options help in extracting only relevant videos from Youtube and then publishing them in a specified format. You can filter the videos according to different parameters like date, keywords, etc. Also, you can specify the format of the post by using these options.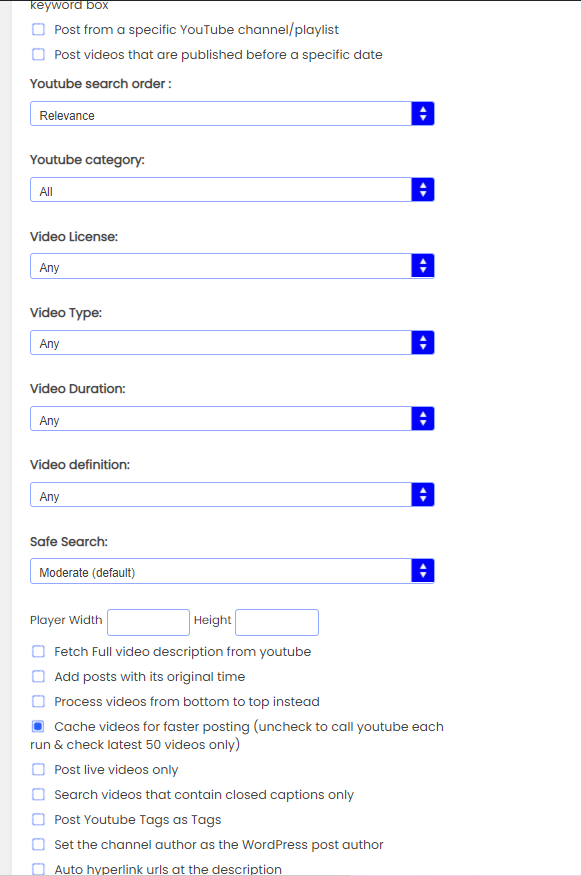 8. After making all the changes, you can scroll up and publish your campaign. After that, you will be able to see your campaign in the run the campaign segment. Just hit the run icon and you will be able to run your campaign. Or you can schedule the timing for the same.
Conclusion
If you are someone who wants to embed Youtube videos on WordPress automatically, then you can choose WP Automatic plugin. Just follow the above steps and it's done. If you still have doubts, then you can contact our experts anytime via chat or email.