Vimeo is a great platform for sharing videos. Presently it is the second-largest platform for video generation and sharing. Due to a significant number of its users, people consider it a great social media channel. People who want to improve the user experience of their websites are advised to add some video content to their websites. Now, who wants to slow down their website's speed with videos? Hence, embedding videos from Vimeo can be a great option. But how to do that? Many will answer this question by saying that one can easily embed videos with the code available after hitting the 'Share' button. But what if you want to import hundreds of videos? In this situation, taking the help from WordPress Automatic plugin is a better and smarter option. Let's discuss the steps to do the same in the upcoming section.
Steps to import video from Vimeo to WordPress
1. Install and download WordPress Automatic plugin. Open its dashboard.
2. Click on the "Settings" option. Choose the "Vimeo Settings" option.
3. Insert the "Acess token" in this segment. If you don't have that, then you can check out our tutorial on "How to generate a Vimeo access token". The videos will be fetched according to this token. At last save changes.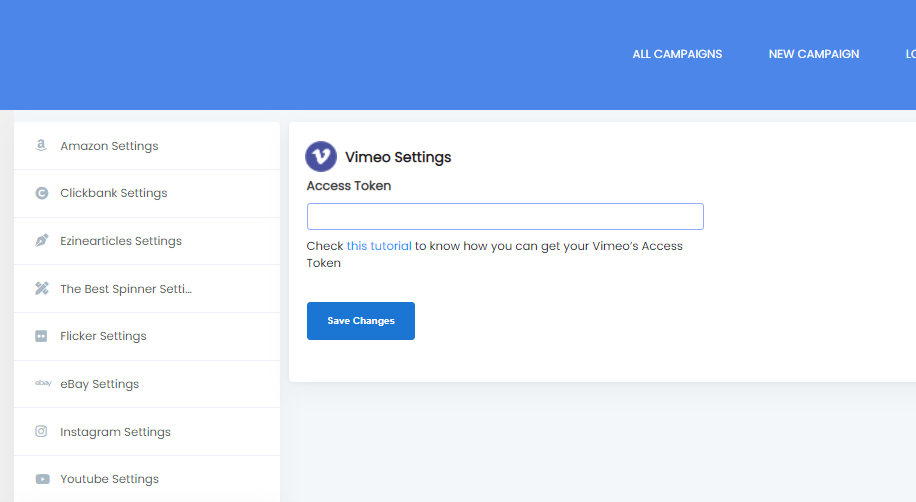 4. Provide a title and choose the campaign type as Vimeo
5. Then you need to provide other details like keywords, sorting direction, etc. It will help you filter the videos and post only the relevant content.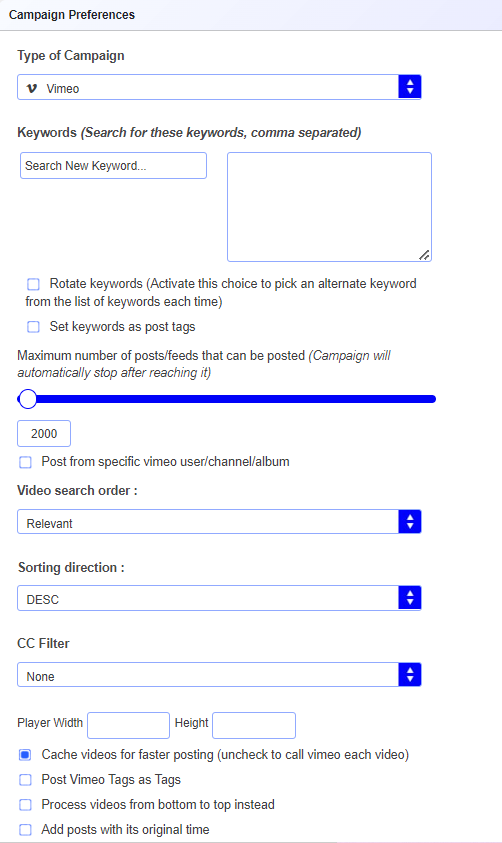 6. Scroll down, and you will get advanced features like setting the tag of the video as the original tag, caching of the video, post template, hyperlinks, etc. You can choose the options as per your requirements.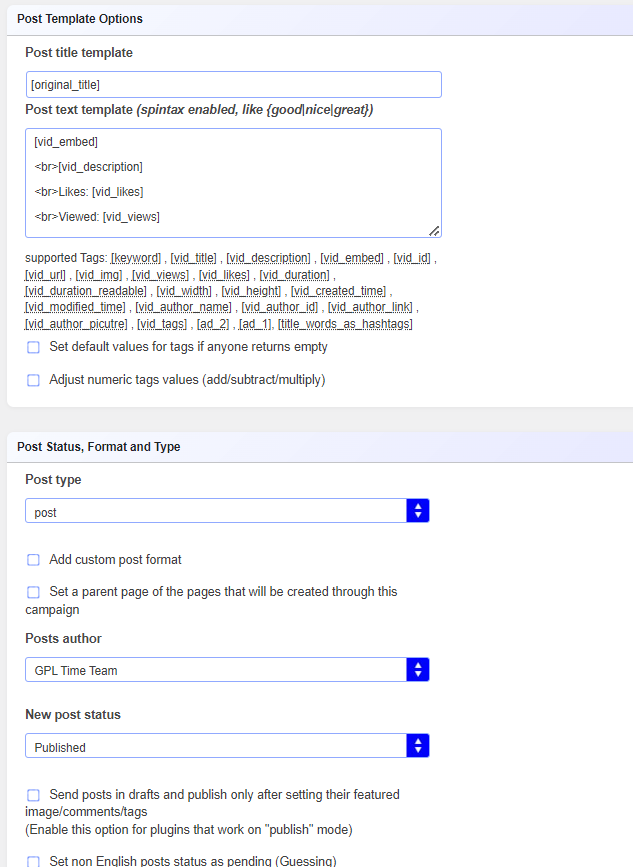 7. Once you have chosen the options, then you can scroll up and publish the campaign.
8. The published campaign will be displayed on the top of the screen. You can click on the run icon to manually run the campaign and test the output.
Conclusion
Vimeo is a great platform for video sharing and if you want to import videos from Vimeo to WordPress, then choosing WordPress Automatic plugin is the smartest choice. This tool is capable of embedding videos as per your preference.