Facebook is one of the most used social media platforms for socializing. This platform has billions of active users each month and allows users to share their thoughts through text, images, and videos. This social media app has become an inevitable part of everyone's life. And hence it also gave way to business owners to promote their brand and engage their target audience. If you are someone whose Facebook account helps in improving their brand value and want to showcase the same on their website, then you are on the right page. WordPress Automatic Plugin can help in importing FB posts from pages or groups to the WordPress site. Let's discuss the steps to do the same in this blog.
Steps to import Facebook posts to WordPress
1. Download and install WP Automatic plugin from the official website
2. Now open the dashboard and click on the "Settings" option.
3. You will get the option to provide cookie value and other attributes. Check out this tutorial- https://wpautomatic.com/how-to-configure-wp-automatic-for-fb/ to find the way to obtain the c_user cookie value. You can find the xs cookie value in the same segment in which you have found the c_user cookie value. Provide other details only if needed.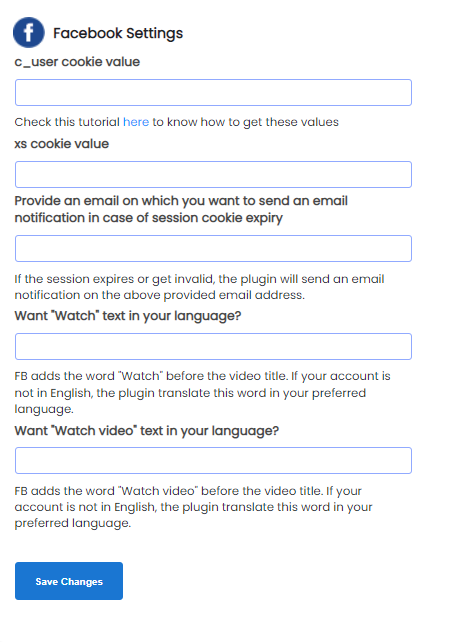 4. Now, click on the "New Campaign" option. You will get the option to provide a title for the campaign.
5. Choose "Facebook" as the type of campaign. Now choose how many posts you want to extract from the page.
6. Then provide details about the page and group including their numeric ID. If you don't know the ID, then you can check out our tutorial: https://wpautomatic.com/step-by-step-guide-to-obtain-facebook-page-group-numeric-id/ for the same.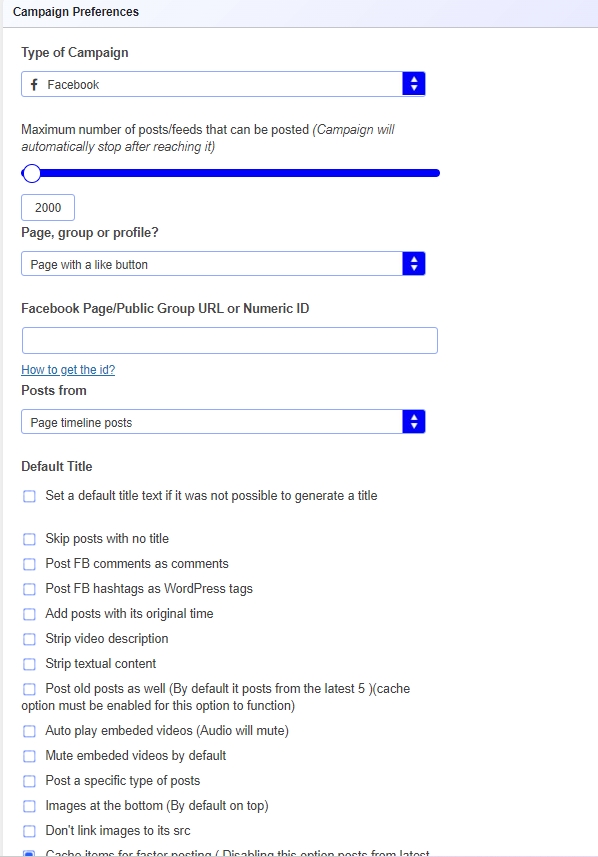 7. Insert other details reapted comments, tags, videos, etc from the provided option. You can set the tag of the post as your tag, sorting images for publishing.
8. Scroll down to get more options related to FB posts. You can change the format of the post, images, post categories, and many more. Save and publish the campaign in the end.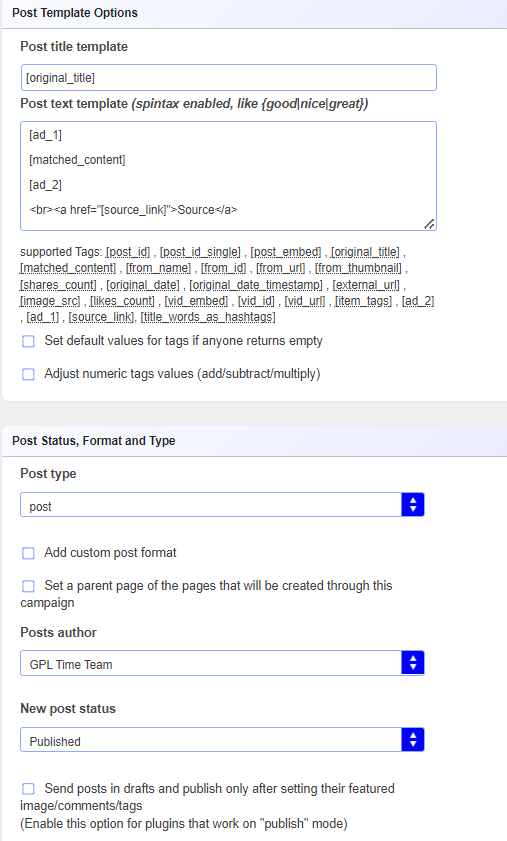 Other benefits of using WP Automatic plugin
The tool is capable of posting all the recently posts in a couple of minutes. You don't need to check out the account or work on the same.
Import any type of content
The plugin can import images, textual posts, videos, etc. from FB to WordPress with a click. You can filter the content as per your requirements.