Flickr is one of the most popular social media platforms for photo and video sharing. There are many other photo-sharing platforms like Instagram and Facebook. But Flickr is somewhat different. This platform is known for sharing artistic photos by aspiring or professional photographers. Many photographers use their Flickr accounts to impress their clients. They directly share their profiles for the same. Moreover, one can create an account on this platform for free and use some additional services by using this pro version. You connect with people, like the posts, create albums, etc on this platform.  There may be a situation in which one needs to import images or videos from Flickr to WordPress site. Now you don't need to manually embed them. You can use WordPress Automatic Plugin for the same purpose.
Steps to import images and videos from Flickr to WordPress
1. Install WP Automatic plugin and open its dashboard.
2. Click on the "Settings" option and provide the API key. If you want to obtain your Flickr API keys, then you can check out this URL- https://www.flickr.com/services/api/misc.api_keys.html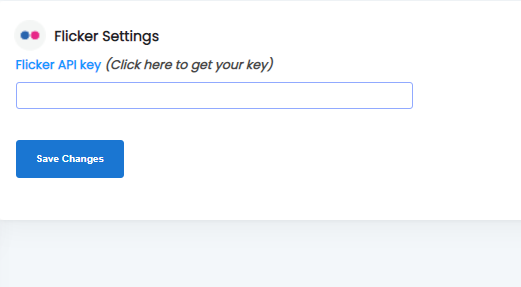 3. Now click on the "New Campaign" option and the panel for the campaign will open.
4. Choose the type of campaign as "Flickr" and you will get the other options for filtering your images. You can provide keywords, the maximum number of posts, license type, etc.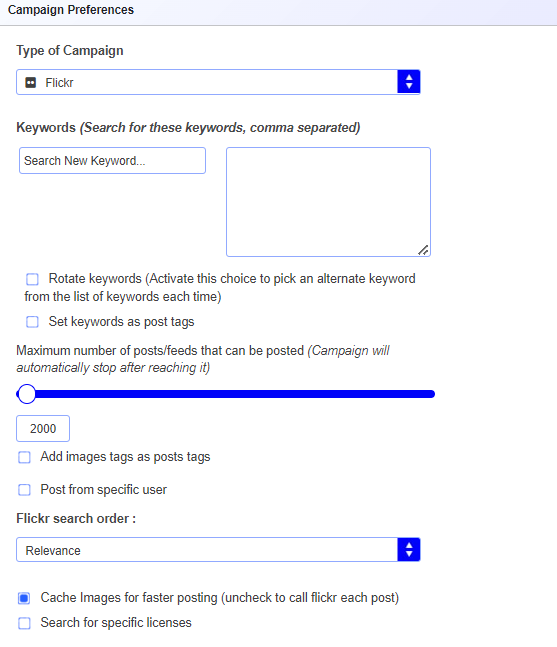 5. For more modifications in the posting, you can make other changes like the post template, hyperlinks, language, etc by scrolling down.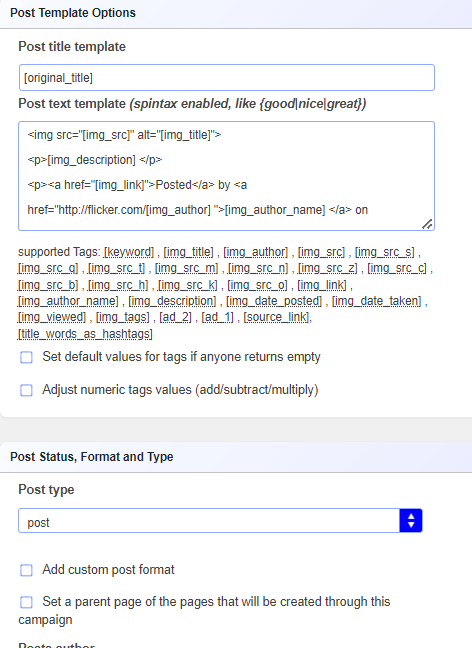 6. Once you have made the changes, then scroll up and publish the campaign.
7. Then hit the run button and run the campaign to see if things are working right or not.
Conclusion
Flickr is a great platform to share your art with the people who love art. Moreover, you will be able to connect with like-minded people and learn new things by viewing their work. And if you need to import and display these images and videos on your website, then you can use WordPress Automatic plugin. This tool can help import all the images in a shot.